RADIO & PODCASTING
SKILLS BUILDING PROGRAM :: DISABILITY SECTOR
Live radio, and podcasting, is a challenge for everyone in the beginning. This Skills Building Program has been designed to build confidence and resilience; improve communication; assist with low self-esteem; and strengthen commitment.
RadioVoice offers specifically designed training for the Disability Sector.
Students will learn an introduction to radio and podcasting; microphone technique; how to write ads and record them; interview skills; how to tell stories on air; and how to build and broadcast a radio show and podcast. By programs' end, students will also have an MP3 copy of all work produced, including their own written, produced and recorded radio commercial; guest interview AND their very own podcast heard around the world!
Personalised 1:1 program
2 hours weekly over 8 weeks
Interactive and engaging
Program fees based on current NDIS price guide
Radio station studio
Access to the latest broadcast equipment
*A current NDIS plan is required to access this course.
​
Radio Interviews
Conducting radio interviews is not a simple job. Not only do you have to thoroughly prepare, but you also have to conduct the interview, listen, and keep it engaging. They also form an integral part of the skills program.
​
Below are some of the interviews graduated students of RadioVoice have conducted. Brilliance!
A
rguably Victoria's most distinguished female television reporter and presenter, Jo Hall.
TV
presenter and
chief weather presenter for Nine News Melbourne, Livinia Nixon.
3MP radio presenter, fake race caller, and winner of 15 Australian Commercial Radio Awards, Jon Vertigan
Actor, 3MP breakfast radio announcer, and lover of mowing lawns
, Julie Strini
.
Australia's
Master of Ceremonies and
known as the "voice of the AFL", Craig Willis
Radio announcer, singer and support worker, Cindy Warren (Umbrella Support).
Mornington Peninsula artist and owner of Studio TStar, Tracy van Lieshout
Radio announcer at Vision Australia Radio, Sam Colley.
Podcasts
Creating your own podcast is not easy. The RadioVoice program will help you create an idea; develop your story; build content; record your wonderful voice; and upload to platforms so the world can hear your story! Just like some of the students below.
​
Check out these awesome podcasts!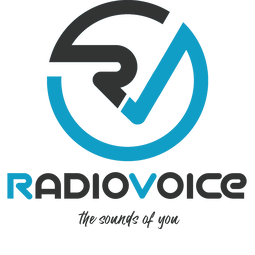 ©2022. RadioVoice. All rights reserved.